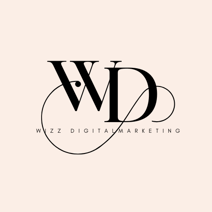 Sales System Automation: Automate Lead Generation & Nurturing with Digital Boost
Speed up conversions and generate qualified sales opportunities with Digital Boost, our advanced technology for automating lead generation in your sales system.
Digital Boost-
Your Path to More Deals
Digital Boost is a powerful marketing and sales automation system designed to supercharge your revenue, all while leveraging the organic power of social media. Digital Boost streamlines the lead generation, nurturing, and conversion process, saving you time and energy so you can focus on what you do best. Don't let your business rely solely on your efforts. Let Digital Boost empower your business with automation and social media, driving growth and profitability, and allowing you to reach that coveted six-figure milestone. It's time to accelerate your revenue and transform your business
Here's what you can expect:
Our team of experts understands the unique needs of solo professionals and micro-businesses. We'll work closely with you to ensure that the system aligns perfectly with your goals and vision.
What You Get:
Lead Generation: Harness the potential of social media to attract your ideal customers.

Nurturing: Engage and build relationships with your leads.

Conversion: Turn those leads into loyal customers and boost your revenue.
Investment ( Once Off)
Organic Social Media Package: Starting at USD$4,850

Package with Ads: USD$7,000

Everything in Automation with Ads + Customized Social Media Content Plan to drive inbound leads : USD$7800
How It Works:
We kick things off with a complimentary Initial Consultation, where we analyze your growth strategy and scalable solutions, identify operational inefficiencies, and help you uncover hidden opportunities.

After the consultation, we provide you with a detailed report of our findings.

We'll then meet to discuss the report and finalize our working relationship.

Once you're ready to take the leap, we move on to the Business Diagnosis phase, where we recruit, train, and onboard a dedicated marketing and sales team into your company.
Is This for You?
Digital Boost is perfect if you're a solo professional service provider or a micro-business owner looking to scale your revenue into the six figures or build in a lead generation system that previously didn't exist as you have grown to six figures so far through referral.
If you're ready to transform your business and watch it thrive without you, it's time to take action. Don't hesitate to DM us with any questions you have. Let's accelerate your revenue and propel your business into a brighter future!