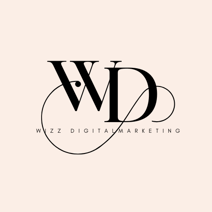 Revenue Acceleration
Let us transform your business into a self-sustaining, revenue-generating powerhouse that doesn't need your face as the founder to make sales, all while maximizing your business's valuation
Build A Revenue Engine
This is for you if you are a business owner who is tired of being the linchpin in your own company.
It is for you if you want a more stable and scalable revenue system, and dream of being able to hand over the reins or sell your business without all the usual hassles of financial instability, operational issues, and business being dependent on you hurdles
Here's what this offer is all about:

.We'll help you build a revenue system that doesn't rely on your constant presence. That means less stress and more time for the things that truly matter.
We'll make sure your revenue is not just predictable but also scalable. So you can grow without worrying about hitting a ceiling.

You plan to transfer your business to someone else to operate or sell it in the future without the need for a prolonged transition period or earnout arrangement, all while maximizing your business's valuation.

Are open to working with a dedicated revenue team (Marketing & Sales) for a specified duration to achieve these goals.

Seek a solution that is cost-effective and performance-driven, with a one-time fee and success fee structure.

You do not have the time or capacity to train the team

You want the time and space to breathe, take some time off, and not have to worry the business will crash if you are not around

Imagine having a business that practically runs itself and constantly grows, all while you reap the rewards.
Our system, "Revenue Accelerator," is where we work with clients to transform your business.
Here's the plan:
We'll assess your current business setup and operations and identify the areas where they're too dependent on one person (that's probably you), and where the bottlenecks currently are that are preventing the business from scaling with the Business Diagnosis

We'll create a customized revenue strategy that aligns with your goals and vision.

Our team of experts will recruit, train, and manage a dedicated Marketing and sales team to supercharge your revenue.

Implement automation and systems for lead generation with Digital Boost

We'll make sure this system runs seamlessly, so you can relax a bit more.

Ensure a smooth business operations transfer as the business is now a turnkey solution that can be run by anyone else, or a sale in the future that rewards growth and maximizes the business's valuation.
So, who is this for?
If you want a business that can thrive without you and has the potential to bring in more money
But let's be clear about who this isn't for
If you're just starting out or not willing to commit to a minimum six-month journey, this might not be the right fit.
To make the most of this opportunity, you should already have:
A business that's up and running with a proven concept.

Should be making at MINIMUM USD$350000 yearly

Must be a digital business such as coaching, Agency, course creation, Bootstrapped tech company, or community/mastermind business

A clear understanding of what's working well and where you need improvement.

The willingness to stick with it for six months at least

You're ready to hand over some of the daily grinds and embrace a team approach.

You're all about growing your business and planning for a profitable exit
The investment to get in on this transformation is a one-time fee of USD $ 35,000 + a Success Fee of 10% of additional revenue generated above the normal revenue normally attained, and we're only looking for those who are ready to take action and change their business for the better.
Have a Question? Schedule some time to speak to a consultant