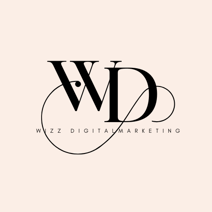 Driving Revenue Growth with Infusion Selling: The Power of Copywriting and Content Writing
Discover the transformative power of infusion selling, combining the strengths of copywriting and content writing. Drive revenue growth and engage your ideal clients at scale. Unleash the potential of infusion selling strategies
BLOGHOW TO WORK WITH US
In the marketing world, copywriting, and content writing are pivotal in driving revenue growth. While content writing focuses on providing valuable and informative content to educate and entertain the audience, copywriting is all about persuasion and influencing actions. However, a groundbreaking approach called infusion selling brings together the strengths of both disciplines to engage ideal clients and foster revenue growth. This article will explore the transformative power of infusion selling through the inspiring story of a cloud solution company that experienced remarkable success.
Copywriting vs. Content Writing: Unleashing the Power of Persuasion
What is Content Writing?
Content writing involves creating informative and engaging content that adds value to the reader's experience. It encompasses various forms such as blog posts, articles, guides, and social media updates. The goal of content writing is to educate, entertain, and establish thought leadership by delivering valuable information to the target audience.
What is Copywriting?
Copywriting, on the other hand, is the art of using strategic language and psychology to persuade and influence the audience to take a specific action. It is commonly used in advertising, sales pages, email marketing, and promotional campaigns. Copywriters aim to evoke emotions, address pain points, and create a sense of urgency, ultimately leading to conversions and sales.
Infusion Selling: Marrying Content and Copywriting for Revenue Growth
Infusion selling is a powerful marketing approach that combines the strengths of content writing and persuasive copywriting. By infusing content with compelling copywriting elements, businesses can engage their ideal clients at scale and drive consideration, leading to increased revenue growth.
With infusion selling, content is no longer limited to being purely informative. It becomes a persuasive tool that seamlessly guides prospects through the buyer's journey. Valuable content educates and builds trust, while persuasive copywriting elements create a sense of urgency and prompt action.
The Success Story of Cloud Solution Company: From Struggling to Thriving
Let's dive into the inspiring success story of a cloud solution company that faced challenges in booking sales appointments with enterprise decision-makers. Despite their best efforts, their cold outreach efforts yielded disappointing conversions. While they acquired clients through referrals, they recognized the need for a scalable growth strategy.
Embracing the power of infusion selling, they revolutionized their marketing efforts. By infusing their content with persuasive copywriting elements, they captured the attention of decision-makers. Prospects started reaching out to them, expressing genuine interest, and scheduling meetings to explore their solutions.
The impact was astonishing. The company experienced a staggering 40% increase in closed deals. By leveraging infusion selling, they eliminated the need for extensive convincing since prospects were already primed and interested. This shift allowed their sales team to focus on showcasing the value proposition and building strong relationships, resulting in accelerated revenue growth and increased market share.
Unlock the Potential of Infusion Selling for Your Business
If you are a tech or consulting company striving to overcome barriers and drive revenue growth, infusion selling can be a game-changing strategy for you. By combining the power of content writing and persuasive copywriting, you can create demand, engage your ideal clients, and establish your brand as a trusted industry leader.
Investing in infusion selling allows you to:
Develop compelling content that educates and entertains your audience while guiding them toward a desired action.

Incorporate persuasive copywriting techniques to evoke emotions and prompt prospects to take action.

Build trust and credibility with your ideal clients through valuable and authoritative content.

Establish your brand as a thought leader in your industry, positioning yourself ahead of the competition.

Drive revenue growth by attracting qualified leads and converting them into loyal customers.

FAQs (Frequently Asked Questions)

Q1: Can any business benefit from infusion selling?

Absolutely! Infusion selling is a versatile strategy that can be adapted to various industries and businesses. Whether you offer products or services, infusion selling can help you engage your ideal clients and drive revenue growth.

Q2: How can I incorporate persuasive copywriting elements into my content?

To infuse your content with persuasive copywriting elements, focus on understanding your target audience's pain points, desires, and motivations. Craft compelling headlines, use storytelling techniques, highlight benefits, create a sense of urgency, and incorporate strong calls-to-action.

Q3: Is infusion selling a long-term strategy?

Yes, infusion selling is a long-term strategy that aims to build relationships, establish authority, and drive revenue growth over time. Consistently creating valuable content and employing persuasive copywriting tactics will help you sustain and grow your business.

Q4: Can I use infusion selling alongside other marketing strategies?

Absolutely! Infusion selling complements other marketing strategies such as SEO, social media marketing, and email marketing. By incorporating persuasive copywriting into your existing content, you enhance its effectiveness and increase the likelihood of conversions.

Q5: How long does it take to see results with infusion selling?

The timeline for seeing results with infusion selling may vary depending on factors such as your industry, target audience, and the quality of your content. However, with consistent effort and a well-executed strategy, you can start experiencing positive outcomes within a few months.

Conclusion

Driving revenue growth is a top priority for companies across industries. Copywriting and content writing have long been recognized as powerful tools in marketing, each with its own unique strengths. However, the real magic happens when these two disciplines come together in the form of infusion selling.

Infusion selling represents a transformative approach that marries the informative and engaging nature of content writing with the persuasive and action-oriented techniques of copywriting. By infusing content with compelling copywriting elements, businesses can engage their ideal clients at scale and drive consideration, ultimately leading to revenue growth.

The success story of the cloud solution company serves as a testament to the remarkable potential of infusion selling. By infusing their content with persuasive copywriting, they experienced a significant increase in closed deals and accelerated revenue growth. Prospects became more receptive and eager to explore their solutions, eliminating the need for extensive convincing and allowing the sales team to focus on building relationships.

If you're a tech or consulting company looking to overcome barriers and drive revenue growth, infusion selling could be the game-changing strategy you've been searching for. By combining the power of content writing and persuasive copywriting, you can create demand, engage your ideal clients, and establish your brand as a trusted industry leader.

Unlock the potential of infusion selling, invest in creating valuable and persuasive content, and watch as your business thrives in the ever-evolving digital landscape. Book a consultation today to find out how infusion selling can work in your business